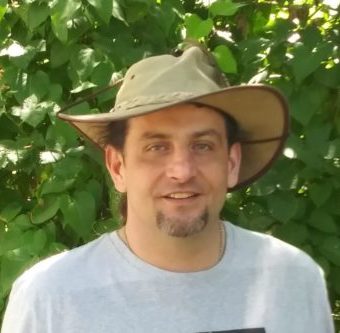 Favorite Place in the Northwest:
Mt. Rainier and the Hoh River
Favorite Northwest Animal:
Beaver, Geoducks and Vultures
Brian Stewart manages our Cascades to Olympics conservation program out of southwest Washington to restore habitat and improve wildlife connectivity between the Cascade Range and Olympic Peninsula. He also represents us in the Chehalis River Alliance, Cascades to Coast Landscape Collaborative and Washington Wildlife Habitat Connectivity Working Group.
Brian Stewart, M.E.S. has lived his entire life in Washington state, living and playing in the wild expanses of the Pacific Northwest. The generational traditions of spending weeks at a time camping at locations like Mt. Rainier and the Hoh River have given Brian a profound love and passion for the local environment and native wildlife. Brian is also an avid lover of music and a lifelong musician, playing the drums, piano, and even occasionally singing for local bands. Brian had been working with Conservation Northwest on the Cascades to Olympics program as a contractor for nearly a year before becoming the project coordinator in May of 2020 and project manager in 2022. Brian has an A.A.A.S. in Music/Technology and an A.A. in Environmental Studies from Shoreline College, a B.S. in Evolutionary Biology and Environmental Science/Studies, and a Masters of Environmental Studies with an emphasis on Habitat Connectivity and Wildlife Crossings from the Evergreen State College.